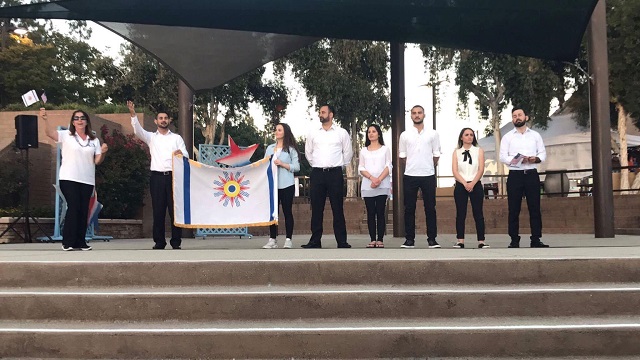 As Kaldean-Americans, and citizens of this beautiful country of America, we are proud to call El Cajon, HOME, a city where we reside, work, worship and share our culture together among other ethnicities as one big community of people.
 It is a factual statistic how much Chaldeans contribute to the growth of the American culture everywhere they cluster. They immigrated to this country carrying their unique cultural traditions and background coming from a very well-known and ancient Babylonian civilization of Mesopotamia, Beth Nahryn, in today's Iraq. Yet they are so thankful to live in this country and especially in cities like El Cajon, California, where they can build a New Babylon, civilly and spiritually while preserving their heritage and culture by living the American dream with dignity, especially by having the freedom of religion and human rights.
 That's why kaldeans in El Cajon are part of this wonderful melting pot that consists of a large community of people from various ethnicities sharing and contributing together toward building bridges of communications between each other, and between their city departments and businesses.
 A Chaldean group from the Kaldean Apostolic Church in El Cajon, was very proud to participate in this year's "America on Main Street" festival, which was held on Saturday, May 20, 2017, in Downtown El Cajon. In addition to their cultural booth that was decorated with the American and the Chaldean flag next to each other, the group participated with a folkloric Chaldean dance performed by a youth group from the church. The stage became alive with the beat of our beautiful Chaldean music and our folkloric and patriotic songs that made the audience cheer happily and join the group on the stage.
Wasan Jarbo
A Chaldean participant in the El Cajon festivals for over 20 years